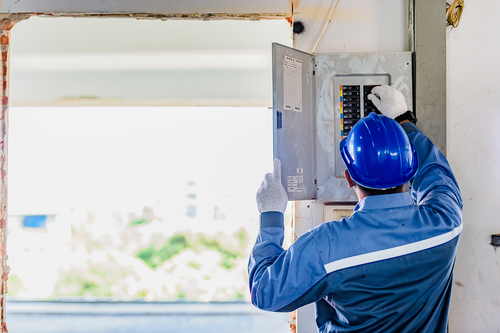 Commercial facilities require expert electrical oversight when installations, troubleshooting or repairs are needed. These high-voltage, complex systems demand their own level of electrical services in Louisa, VA—and Diamond Electric is here to deliver.
Our familiarity with commercial electrical systems spans over numerous types of establishments, including office buildings to educational institutions and hospitals. We bring over 15 years of professional experience and insight to every job to ensure our commercial customers are getting the best results possible.
Lighting and Fixtures
The lights in any commercial building have the arduous task of staying on for long hours. When they burn out or need to be replaced by more energy efficient lighting, it takes an experienced commercial electrician in Louisa, VA to do the job right.
Our team will help you with everything from retrofits for LED lighting, to troubleshooting for flickering lights, to complete fixture replacements in your facilities. When lighting becomes a question, don't hesitate to call Diamond Electric for the answer.
Troubleshooting and Repairs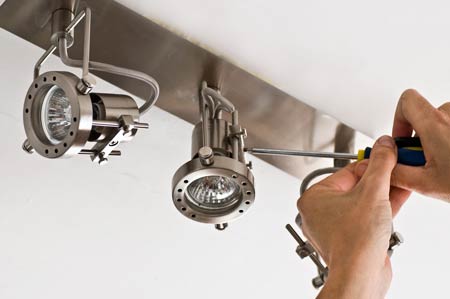 From dead outlets to flickering lights, electrical interference to generator troubles, Diamond Electric provides the expert oversight you need to identify problems within your commercial electrical system. Moreover, we leverage our many years of experience and insight to ensure that the right solution is implemented. Our team will make sure you're getting quality work at an affordable price.
New Construction Wiring
If you're a developer with a commercial facility that's coming to life, contact our professional team when the time comes for you to subcontract electrical work. We have a breadth of experience regarding new construction wiring in Louisa, VA, and will help make sure the electrical work in your establishment is done properly. We work quickly and safely, guaranteeing the best possible results.
For more information about any of the commercial electrical services we're ready to provide to you, please contact us today at 434-422-0565.